Our relationship with others is an important part of who we are at The United Methodist Church of Vista. Please explore the opportunities on this and also linked pages.
Pastor Leigh Ann's Monthly Blog
Join us Sundays for in-person gatherings and worship, 10:00 a.m. for one service. We will adhere to CDC guidelines and encourage wearing a mask while in the building. Children and young people are welcome to begin in worship and will be dismissed to Sunday School and activities.
Food drive donations
During the last 18 months our church has been supporting a food drive that has provided North Country families with tons of food. In March, 2020, Pastor Leigh Ann asked Brenda and me if we would be willing to sponsor a food drive to help support the North County food bank.
I didn't have any idea what the response would be from everyone, however, the first time we picked up the food donations, I was overwhelmed with pride for our Church with the amount of food that was at the front door of the church office. We were able to fill up the back of my SUV and that continued month after month through this pandemic.
With people being able to get out and get back to work, we have decided to stop our monthly food drive for now. We are planning a large food drive this fall with our church youth. We will notify everyone once we have a date.
For everyone that participated in this almost two year food drive, please take a minute to pat yourself on the back, you fed hundreds of families that needed a helping hand.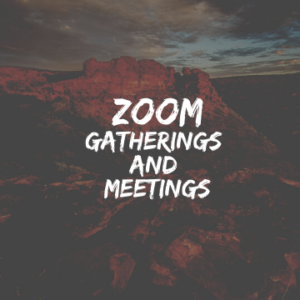 Zoom meetings are one way we are working on keeping connected. All you need is a computer or smartphone with a built-in microphone and a camera and you can join in. Download the Zoom app to your device, click on "join a meeting" and follow the prompts to join the gathering.
No Host-Drop In Coffee Chat, Wednesdays, 10:00 a.m.
SPRC, Sept. 8, 6:00 p.m.
Congregational Care Meeting, Oct. 7, 1:30 p.m.
Education Committee, Sept. 8, 6:00 p.m.
Church Council, Sept. 18, 9:00 a.m.
Trustees, Sept. 21, 6:30 p.m.
Reconciling Ministries, Sept. 28, 6:00 p.m.
Finance, Sept. 22, 7:00 p.m.
The Education/Discipleship program is postponing meetings and activities until further notice.
Family Game Night is postponed until further notice.