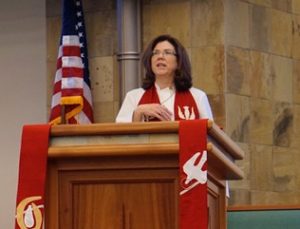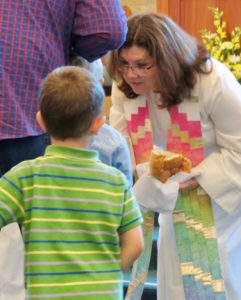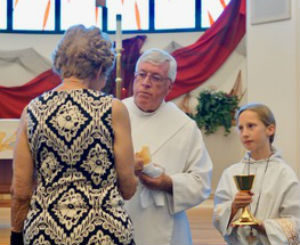 Lively and meaningful worship that deepens our relationship with God and with fellow believers is a hallmark of our tradition. Worship is Christ-centered praise and adoration. Through worship, we are enriched by the beauty of music, encouraged by the Bible, drawn close to God through prayer, as we receive renewal and empowerment from Christ's Spirit.
Communion, a time when we receive symbols of Jesus' presence in our lives, and through which we become the body of Christ in the world, is a vital part of worship. We celebrate Holy Communion on the First Sunday of each month. Since Christ is the host of the meal, all persons who are part of the larger family of Jesus, without regard to denominational affiliation, or to any of the wonderful ways in which God has made us different and distinct from each other, are invited to receive. Children are invited to participate with families for communion.
​

.
​
At 10:00 a.m. every Sunday
, we gather in the sanctuary for our modern service of worship. Dress is casual. The band plays music with a pop-rock flair. All ages are welcome to participate in the praise elements of worship. A special message is shared with the children and youth, and then they are invited to get deeper in the Word in church school classes designed especially for their abilities and questions. At the conclusion of the service, parents meet their children at the classrooms.
The Praise Band leads the music for the early worship service, featuring contemporary Christian music with guitar, bass, and drums.
Chancel Choir shares music for this service, featuring classical hymns, traditional melodies, jazz pieces, spirituals, and contemporary songs.
Anderson Hand Bell Choir
performs pieces written for hand bells at special celebrations throughout the year
.
Ringers and Singers
meeting once a week, is for elementary – aged students who wish to learn how to play hand bells and sing church songs. (Please see calendar for dates and times of rehearsals.)
(Not meeting at this time.)
Sunshine Magic Singers meets following Ringers and Singers. This group is elementary-age children who learn music to lead in worship.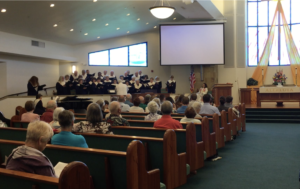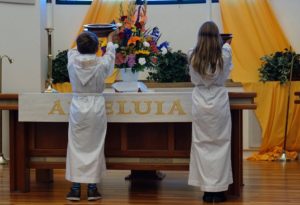 At 10:00 a.m. every Sunday we gather in the sanctuary for our classic service of worship. We sing hymns and songs from a wide range of Christian music, accompanied by organ and piano. Our Chancel Choir shares an anthem and helps to lead the congregation in worship.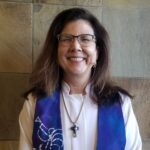 Rev. Dr. Leigh Ann Shaw
Lead Pastor
United Methodist Church of Vista
Vista, California 92081
Map
Rev. Dr. Leigh Ann Shaw
Lead Pastor
Message
"What Does It Mean?​"
​Open and print the Bulletin and Scriptures prior to Starting the Virtual Worship Service
Virtual Worship Service
Sunday, May 28, 2023 @ 10:00 a.m.
Virtual Sermon
Sunday
, May 28, 2023 @ 10:00 a.m.
​
* Please be aware: For best and stewardship practice, the worship bulletin will not be printed from the office. The order of Worship and weekly information will be on the screens and continue to be emailed to your use.​