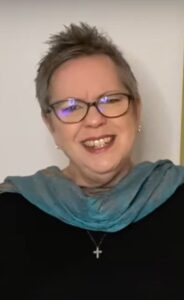 Rev. Krista Givens
Guest Pastor​
Sunday, January 29, 2023
Worship at 10:00 a.m.
United Methodist Church of Vista
Vista, California 92081
Map
4th Sunday of Epiphany​
Rev. Dr. Krista Givens, Guest Pastor Message: "In the Belly of a Fish​​"
​Open and print the Bulletin and Scriptures prior to Starting the Virtual Worship Service
Virtual Worship – Sunday, January 29, 2023 @ 10:00 a.m.
​
* Please be aware: For best and stewardship practice, the worship bulletin will not be printed from the office. The order of Worship and weekly information will be on the screens and continue to be emailed to your use.​