Our relationship with others is an important part of who we are at The United Methodist Church of Vista. Please explore the opportunities on this and also linked pages.

Pastor Leigh Ann's Monthly Blog
Join us Sundays for in-person gatherings and worship, 10:00 a.m. for one service. We will adhere to CDC guidelines and encourage wearing a mask while in the building. Children and young people are welcome to begin in worship and will be dismissed to Sunday School and activities.
UMC Vista's Annual Trunk or Treat is back for 2021! It will be held in the lower lot & lower lawn on Saturday, Oct. 30 from 3 to 5 p.m. If you'd like to contribute to this great community event, there are several opportunities. You can sign up to decorate your vehicle trunk, monitor a craft or game, donate bags of candy, donate store bought cupcakes or participate in it all! Candy donations will be collected at church through Sunday, Oct. 24; cupcakes can be dropped at church on Thursday, Oct. 28 or Friday, Oct. 29 between 7:30 a.m. to 12 noon.
Contact Colleen Guffey at the church office, 760.726.0442 with questions or if you'd like to help at the event.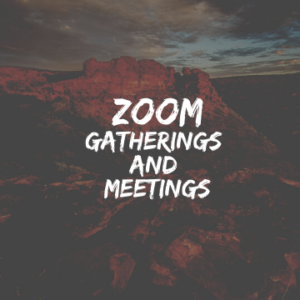 Zoom meetings are one way we are working on keeping connected. All you need is a computer or smartphone with a built-in microphone and a camera and you can join in. Download the Zoom app to your device, click on "join a meeting" and follow the prompts to join the gathering.
Conversation with Pastor Frank, Sundays, 1:00 p.m.
No Host-Drop In Coffee Chat, Wednesdays, 10:00 a.m.
SPRC, November 3, 6:00 p.m.
Congregational Care Meeting, Nov. 4, 1:30 p.m.
Education Committee, Nov. 10, 6:00 p.m.
Church Council, October 16, 9:00 a.m.
Cable Foundation, Oct. 18, 6:30 p.m.
Trustees, October 19, 6:30 p.m.
Finance, October 20, 7:00 p.m.
Reconciling Ministries, October 26, 6:00 p.m.
Bible Sunday is November 21
for third and fourth graders. They will receive their own Bibles from the church. Please be sure to attend if you have one of these students! One of our talented church members, Juna Spitz, will also be providing a special project in the upcoming weeks.
The Education/Discipleship program is postponing meetings and activities until further notice.
Family Game Night is postponed until further notice.