Our relationship with others is an important part of who we are at The United Methodist Church of Vista. Please explore the opportunities on this and also linked pages.

Pastor Leigh Ann's Monthly Blog
Building Update
The Building Committee has been working with the Planning Department of the City of Vista in order to fulfill our commitment to our Congregation with the proposed completion of our facility.
The City had requested that we reach out to our neighbors. We had planned face to face meetings in early March and then Covid-19 changed those plans. We had to determine another way to reach out and explain our reasons, provide the plans and the concepts. Once that was completed, the information was mailed to over 470 homes/businesses allowing them the opportunity to call or email the Church office with questions or arrange for a masked face-to-masked face meeting for an exterior visualization. If you would like to read this letter, please

CLICK HERE

.
Online Worship
Worship with us ONLINE. You can find our worship time at our YouTube channel at United Methodist Church of Vista. Or, if you receive a weekly newsletter, you will receive a link every week for our service.
We are developing a plan for safe in-person worship and gathering. Any in-person events, including worship will be offered only when we can assure the safety of our congregation and community. Until there is a vaccine or other treatment for COVID-19, any in-person gatherings will require face masks, physically distancing of at least six feet, limited singing, spoken litanies, prayers and sermons, no potlucks or offered coffee/cookie fellowship, and no handshakes, hugging or other greeting line with the pastor or church staff. Our plan is being developed with guidelines from our Bishop, Annual Conference, city and state guidelines and best practices based on up-to-date health information.
Food donations for North County Food Bank and Interfaith Community Services
We are collecting food donations to take to the North County Food Bank and Interfaith Community Services.
How can you help? Either drop off food items or schedule a pick-up on

Wednesday, January 6

. To Drop off: leave at the church office, on the bench outside the front office door between 9 am and noon. For Pick-Up: please email Brenda and Mike Walker at Brendakwalker@cox.net and plan to leave your items on your porch or curb by 9 am.
For more information call Brenda and Mike Walker at 760. 726.0442.
NO expired or open food, glass jars or homemade items.
Helping Hands and "and Two Fishes"
If you have any, please consider saving blankets and blankets for Helping Hands Outreach and food containers for "and Two Fishes." You can drop items off on Thursdays between 1:00 – 4:00 p.m. on the lower parking lot near the gate. Someone from "and Two Fishes" should be able to assist you. Please contact Brenda Walker, brendakwalker@cox.net or the church office 760.726.0442, with any any questions. "and Two Fishes" is still providing a sack lunch and a "to-go meal" on Thursday evenings between 3:00 and 4:00 p.m.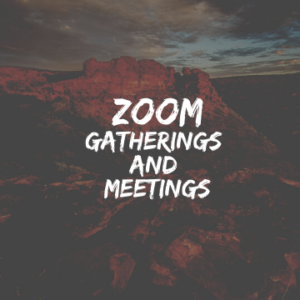 Zoom meetings are one way we are working on keeping connected. All you need is a computer or smartphone with a built-in microphone and a camera and you can join in. Click on the link and follow the prompts to join the gathering. We are all learning as we go! See you there!
Coffee Chat after Worship, Sundays at 10:30 a.m.
Frank's Music Chat, Mondays at 11:00 a.m.
Congregational Care Meeting,
January 7, 1:30 p.m.
Trustees, January 19, 6:30 pm
Finance, January 27, 7:00 p.m.
Church Council, Jan. 30, 9:00 a.m.
Update from the Education Committee
As with most things, COVID-19 related health and safety protocols have limited the programs and events supported by the UMC Vista Education Committee, but we want you to know we are still here with the same purpose; to bring faith enrichment and education to our church youth, families and to the community. Needless to say, finding ways to serve this purpose has been a new challenge but through the initiative and dedication of the teachers and members of our congregation, we've connected in various ways over the last several months. Deliveries of flowers, blessing bags, Youth Group welcome kits and Sunday School at-home packets are some ways we've remained engaged.
As we gear up with the new season and continue to be mindful of doing our part to support health and safety guidelines, we are at work developing plans for Sunday school connections and other safe activities. Unfortunately, our cherished Annual Trunk or Treat event is not an activity we can responsibly host as currently advised by the San Diego County Health Advisory Board but we'll continue to work to find alternatives until we can be back together again.
If you feel called to join Education Committee or have suggestions, questions or comments, we are always happy to hear from you! You can contact the church.
In response to the coronavirus pandemic and out of concern for the well-being of our community, we are postponing our church meetings and activities until further notice. Don't hesitate to contact us for prayer or to talk.
The Education/Discipleship program is postponing meetings and activities until further notice.
Family Game Night is postponed until further notice.