Our relationship with others is an important part of who we are at The United Methodist Church of Vista. Please explore the opportunities on this and also linked pages.

Pastor Leigh Ann's Monthly Blog
"You are never too old to set another goal or to dream a new dream," according to C.S. Lewis. My dream is for the Kingdom of God to be realized at our church…within our congregation. The Kingdom of God is like the best buffet you can imagine,
where everyone is cared for and nourished. I dream that our work at the church connects us with Jesus and sends us out into the world to offer hope for those who are hungry, lonely and lost. Worship is one big piece of claiming the Kingdom of God in our midst. In August we will be having ONE worship service on Sundays at 10 am. The goal is to have the whole congregation together so that we can share fellowship, build relationships and witness to our faith. It will be what
some call a 'blended' experience meaning that some of the weeks we will have band music and other weeks we will have more traditional music. Some weeks we will share in formal liturgy and other weeks it may be more extemporaneous. I hope you will open your heart and come be a part of the community. August is the time to try new things and meet new people. Marcia McFee, a worship coach and planner, says that 'worship is as necessary to our lives as breathing.' Christians are people who have received and continue to receive the Holy Spirit within us. The Holy Spirit is God realized in our time. McFee says that worship is a time to in-spire (breathe in the spirit of God), ex=pire (breathe out the hurts and pains of the week) and con-spire (breathe with the family of God). The work of God's Spirit is active and constant and physically within us. The work of worship is a part of this Spirit Respiration we do every week. The mission of the church universal is to make disciples of Jesus and send them out into the world to do ministry. Worship is the fill-up station for disciples to be made and empowered to go out into the world. It is the Holy Oxygen center where we receive breath into our body, both individually and corporately. The journey of discipleship is learning about God and Jesus from the lessons of the Bible for today's world. It is a challenging world we live in and we all relate to it a little differently. So different worship experiences and songs will speak differently to each of us. I invite you to come to worship in August. Come to see your faith family and experience a variety of worship. The Kingdom of God is realized when we join together, work together, and offer one another the grace of Jesus. Let us celebrate in the month of August in worship! Amen. Grace and peace to you!
Rev. Dr. Leigh Ann Shaw
Read more...
---
July, 2017 It's just amazing…the work of our Annual Conference was interesting, engaging and powerful this year!
Read more...
---
Join us Sundays for in-person gatherings and worship, 10:00 a.m. for one service. We will adhere to CDC guidelines and encourage wearing a mask while in the building. Children and young people are welcome to begin in worship and will be dismissed to Sunday School and activities.
UMC Vista's Annual Trunk or Treat is back for 2021! It will be held in the lower lot & lower lawn on Saturday, Oct. 30 from 3 to 5 p.m. If you'd like to contribute to this great community event, there are several opportunities. You can sign up to decorate your vehicle trunk, monitor a craft or game, donate bags of candy, donate store bought cupcakes or participate in it all! Candy donations will be collected at church through Sunday, Oct. 24; cupcakes can be dropped at church on Thursday, Oct. 28 or Friday, Oct. 29 between 7:30 a.m. to 12 noon.
Contact Colleen Guffey at the church office, 760.726.0442 with questions or if you'd like to help at the event.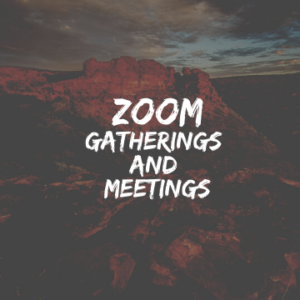 Zoom meetings are one way we are working on keeping connected. All you need is a computer or smartphone with a built-in microphone and a camera and you can join in. Download the Zoom app to your device, click on "join a meeting" and follow the prompts to join the gathering.
Conversation with Pastor Frank, Sundays, 1:00 p.m.
No Host-Drop In Coffee Chat, Wednesdays, 10:00 a.m.
SPRC, November 3, 6:00 p.m.
Congregational Care Meeting, Nov. 4, 1:30 p.m.
Education Committee, Nov. 10, 6:00 p.m.
Church Council, October 16, 9:00 a.m.
Cable Foundation, Oct. 18, 6:30 p.m.
Trustees, October 19, 6:30 p.m.
Finance, October 20, 7:00 p.m.
Reconciling Ministries, October 26, 6:00 p.m.
Bible Sunday is November 21
for third and fourth graders. They will receive their own Bibles from the church. Please be sure to attend if you have one of these students! One of our talented church members, Juna Spitz, will also be providing a special project in the upcoming weeks.
The Education/Discipleship program is postponing meetings and activities until further notice.
Family Game Night is postponed until further notice.