Our relationship with others is an important part of who we are at The United Methodist Church of Vista. Please explore the opportunities on this and also linked pages.

Pastor Leigh Ann's Monthly Blog
Online Worship
Worship with us ONLINE. You can find our worship time at our YouTube channel at United Methodist Church of Vista. Or, if you receive a weekly newsletter, you will receive a link every week for our service.
We are developing a plan for safe in-person worship and gathering. Any in-person events, including worship will be offered only when we can assure the safety of our congregation and community. Until there is a vaccine or other treatment for COVID-19, any in-person gatherings will require face masks, physically distancing of at least six feet, limited singing, spoken litanies, prayers and sermons, no potlucks or offered coffee/cookie fellowship, and no handshakes, hugging or other greeting line with the pastor or church staff. Our plan is being developed with guidelines from our Bishop, Annual Conference, city and state guidelines and best practices based on up-to-date health information.
Food donations for North County Food Bank and Interfaith Community Services
We are collecting food donations to take to the North County Food Bank and Interfaith Community Services.
How can you help? Either drop off food items or schedule a pick-up on Wednesday, July 15. To Drop off: Leave at the church office, on the bench outside the front office door between 9 am and noon. For Pick-Up: Please email Brenda and Mike Walker at Brendakwalker@cox.net and plan to leave your items on your porch or curb by 9 am.
For more information call Brenda and Mike Walker at 760. 726.0442.
NO expired or open food, glass jars or homemade items. Food Items Requested:
Canned Chicken or Tuna
Canned Fruit, Beans or Vegetables
Peanut Butter and Jelly or Jam
Pop-lid Canned Foods
Hearty Soups, Stews, or Cup of Noodles
Nuts, Raisins, Cheese 'n Crackers, Granola Bars
Dry Beans or Rice,
Mac and Cheese, Dry Cereal
Helping Hands and "and Two Fishes"
If you have any, please consider saving men's clothes for Helping Hands Outreach and food containers for "and Two Fishes." You can drop items off on Thursdays between 2:00 – 4:00 p.m. on the lower parking lot near the gate. Someone from "and Two Fishes" should be able to assist you. Please contact Brenda Walker, brendakwalker@cox.net or the church office 760.726.0442, with any any questions. "and Two Fishes" is still providing a sack lunch and a "to-go meal" on Thursday evenings between 4:00 and 5:00 p.m.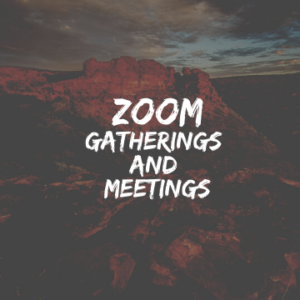 Zoom meetings are one way we are working on keeping connected. All you need is a computer or smartphone with a built-in microphone and a camera and you can join in. Click on the link and follow the prompts to join the gathering. We are all learning as we go! See you there!
Finance at UMC of Vista, July 22, 7:00 p.m.
https://zoom.us/j/96344597468
Meeting ID: 963 4459 7468
In response to the coronavirus pandemic and out of concern for the well-being of our community, we are postponing our church meetings and activities until further notice. Don't hesitate to contact us for prayer or to talk.
The Education/Discipleship program is postponing meetings and activities until further notice.
Family Game Night is postponed until further notice.