Our relationship with others is an important part of who we are at The United Methodist Church of Vista.
Recently we held our first Make a Difference Fair to link our Community Partners with our Congregation. We are Making a Difference, whether it is connecting people, resources, or other organizations. This is what Jesus meant by 'Love God and Love Neighbor!'
We invite you to join this exciting element of our ministry. Other opportunities to connect are listed below.
within the United Methodist Church of Vista family welcomes and celebrates our human family's diversity.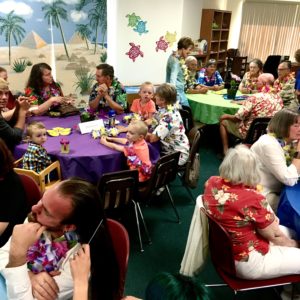 We meet at the Sunrise Café on Fridays at 7:30 a.m. All are welcome to attend.


1250 S Santa Fe Ave. #R3

,


Vista, CA. 92084
(760) 631-2912