Our relationship with others is an important part of who we are at The United Methodist Church of Vista. Please explore the opportunities on this and also linked pages.
Please RSVP below to help us plan for materials and morning snacks. But even if you realize at the last minute you can attend, you are welcome! Mary promises to have us out the door by noon.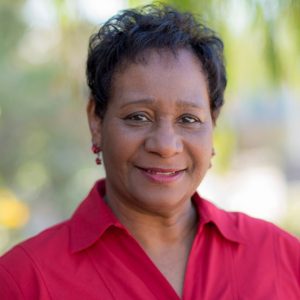 A special thank you to our giving congregation which gave over 50 blankets to our "and 2 Fishes" family. You are truly a giving congregation and those receiving the blankets are so appreciative of your kindness.
Michael Trail and Brenda Walker
I am so grateful that folk from UMC of Vista were able to atttend the Leap to Confidence graduation in November. UMC Vista's support of our Leap to Success mission is appreciated!
Kelley Grimes, Dir. of Community Engagement
Leap to Success (Transforming women's lives)

Pastor Leigh Ann's Monthly Blog
Lenten Study
Pastor and author Martin Thielen's list of ten things people need to believe, and ten things they don't, in order to be a Christian. This lively and engaging book will be a help to those who may find themselves questioning some of the assumptions they grew up with. This study shows that while we must always take the Bible seriously, we don't always have to take it literally.
Christians need to believe in Jesus–his life, his teachings, his death and resurrection, and his vision for the world. This study considers faith and life in questions such as: Where is God? What matters most? What brings fulfillment? What about suffering? Is there hope? This Lent, join us on a journey that is fresh and easy to understand, and offers authentic Christian insights that speak to our deepest needs.
Sundays at 9:15 a.m. in the Chapel, led by Rev. Frank Hallock (starts 2/18)
Mondays at 6 pm in the Chapel, led by Barb Mitchell (starts 2/26)
Tuesdays at 1 pm in the Chapel, led by Beckie Henselmeier (starts 2/20)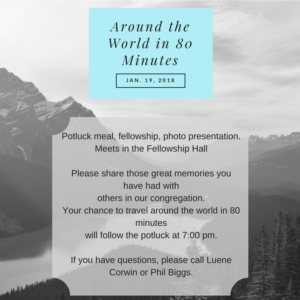 6: 00 p.m. Potluck
7: 00 p.m. Our trip around the world begins