If your youth wishes to participate in our youth program, please print and complete the following:
June 11th – Youth Group &
Graduate's Celebration
Summer Camps 2023
The link to Camp Cedar Glen's registration is:
TBA
Senior High Camp (grades 9 – graduating): June 25 –
July 1 (Cost TBA)
Junior High Camp (grades 6-9):
July 2-7 (Cost TBA)
Older Elementary Camp (grades 3-6): July 9-14 (Cost TBA)
Younger Elementary (grades 1-3), July 9-12 (Cost TBA)
Young Adult Camp (Grads and up), August 4-6 (Cost TBA)
Wandering Souls to Zion and Bryce National Park (ages 21 and Up), August 10-16 (Cost TBA)
District Camp Scholarships
The UMC Vista Endowment Fund is offering 2023 partial scholarships to children of active UMCV members. Once you have obtained confirmation of your camp registration, a copy of it needs to be sent to the UMC Vista Endowment Fund's mailbox at church or email to Gary Lamb at gdlamb@sbcglobal.net by June 20. 2023.
Sunday Morning Study
Note: Only ONE service, 10 a.m.
9:00 a.m. Youth in Worship Each first Sunday of the month, students stay in worship the entire hour.
9:15 a.m. Youth Sunday School for middle and high school students.
Join Beth and Jim for Bible study and how it applies in your everyday life.
Youth Group Study
First Sunday of the month Join us for the MAIN EVENT, play games and eat together. Grow your faith and develop a relationship with Christ through a lesson and hands-on learning activity. Learn more about ourselves and God.
Sierra Service Project Youth Summer Service Projects
Sierra Service Project offers week-long service projects during the summer for middle school and high school youth groups. Each summer, 125 churches and 2,000 youth and adult leaders join together at one of our sites located in urban and rural communities across the western states. At SSP, youth are safe to grow in their faith, learn new skills, and make new friends while serving those in need. Last summer, teenagers completed 113 projects on 85 homes and community centers. SSP serves the elderly, poor and marginalized. Our service is offered without strings attached, with respect and humility
"Let us rise up and build."
Vision Statement:
The vision for our youth is to give them a voice and to let them know they matter, to provide young people with a place where they feel welcome, accepted, and safe, and to offer them support in all phases of their spiritual journey.
Mission Statement:
The youth group of Vista UMC is dedicated and passionate about giving back to the community. They would like to have a voice in their spiritual journey and trust that the love, kindness, respect, and forgiveness will be returned from the community as they develop into self-reliant adults that become the leaders of tomorrow.
For questions, please contact
Director of Family Ministries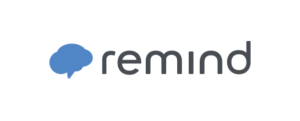 Stay connected with our Remind App

The Remind App allows group texts, reminders about upcoming events, and file sharing. For Youth and Families to stay connected throughout the week.