At UMC Vista, worship holds a central place in nurturing our relationship with God. We extend a warm invitation to you, encouraging you to join us in our worship services, meet our dedicated pastoral staff, and become acquainted with our friendly congregation.
As followers of the United Methodist tradition, we are committed to integrating our beliefs into our daily lives. Embracing diversity, we honor and welcome every individual on their unique and personal journey with God. It is our sincere desire that you take this opportunity to get to know us better, as we seek to foster a sense of community and fellowship among all who walk through our doors.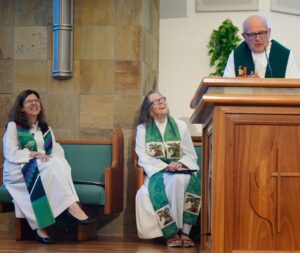 Worship at UMC Vista is held both online and in person, with recordings available either on our website or on our YouTube Channel.