Peace Vigil:
Our church's third annual Peace Vigil (they were also held in 2018 and 2019) will be in person at 4 pm on Sunday, December 5 in the sanctuary. It will be an afternoon with a variety of fun and uplifting components, and will open with remarks by Pastor Leigh Ann and close with a candlelight ceremony at the Peace Pole led by Pastor Frank.
Escondido Pride at Kit Carson Park: This one-day event was held on Saturday, July 24. It was Escondido's first Pride event, and it is planned to take place every year in July. Vista UMC had a booth at this event and plans to do so each year it is held. The event itself was a fun, happy, very well-attended occasion, and many people stopped at our booth, often to thank our church for being an accepting and loving presence there for all of God's children.
Pride Month: We acknowledged the celebration of June as Pride Month here and across our country through an article in our church monthly newsletter which recognized the contributions that LGBTQ members bring to our lives, enrich our community and our world, and to celebrate and uplift the diversity and beauty or our human race.
Christ Ministry Center: As part of the Church's Lenten/Easter offering, the Reconciling Ministries Community sponsored donations to help Christ Ministries Center/Safe Harbors in San Diego. This organization led by Rev. Bill Jenkins, gives aid to immigrants, new mothers and their babies by providing housing, food and the basics of daily living. Their immediate needs were diapers, baby wipes and socks. Our congregation was very generous in donating a large amount of packages of disposable diapers, baby wipes and sock for babies and children, also a portable pack-n-play. In addition $360 in cash and checks was donated.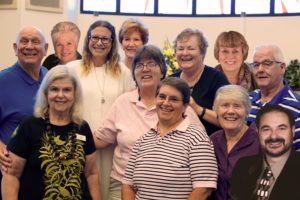 The Reconciling Ministries Community within the United Methodist Church of Vista family welcomes and celebrates our human family's diversity.
We recognize the sacred worth, dignity, and value to the body of Christ of all persons regardless of sexual orientation, gender identity, race, age, ethnicity, physical or mental capacity, education, economic or marital status.

We welcome full inclusion of all people in the life and ministries of our church as we journey toward reconciliation through Christ.
Have questions about Reconciling Ministries? Please speak with with Lyn Berry or Gary Lamb at (760) 726-0442.
Our RM Community of UMC Vista participated in a "Love Our Neighbor" event at the Masjid Alittehad Mosque. We participated in a question and answer session after hearing from Imam Yassir Qassim and Rev. Jason Coker, and experienced a prayer session with the First Congregational Church of Oceanside. We had a delightful meal and met some wonderful folk.
"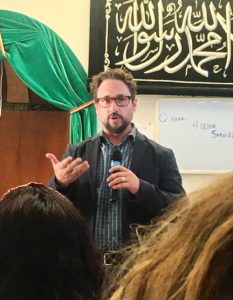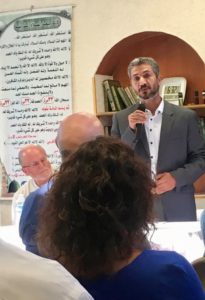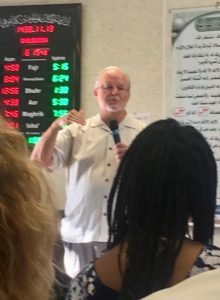 Read more...
---
RMC and VHS Character Leaders

July 2017

Earlier this summer, members of Reconciling Ministries Community of Vista, along with the Imam from our local mosque and VHS Character Leaders, participated in replacing the old VHS Peace Pole.
Read more...
---