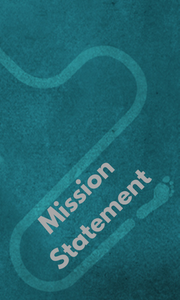 We exist to welcome people to faith; equip people with a faith that works in real life; and send us in service into the world in Jesus' name. Through ongoing, open-group Bible studies, we hope to provide foundational discipleship and a lab environment to practice leadership and ministry skills. Every stage of discipleship matters to the development and maintenance of a mature faith and relationship with Jesus Christ.
* Ongoing Classes: Long-term classes to enrich your study the whole year through.
* "Sunday Suppers" – One-stop classes: Share a meal and learn something about your faith. No extra reading or meetings required.
* Retreats: A time away to study, pray, worship, and reflect.
* Seasonal Studies: Studies around the Holy Seasons of the church – Advent and Lent. Enrich the season with these study options.
* Short-term Studies: Classes that vary in topic and time. Classes tend to run 4-6 weeks and are topical in nature.
On-Going Classes
Join us for "Entering the Passion of Jesus: A Beginner's Guide to Holy Week" Lenten study on Sundays (March 1, 8, 15, 22, 29 and April 5) at 9 a.m. with Pastor Frank and 9:30 a.m. for youth with Beth; or Mondays (March 2, 9, 16, 23, 30 and April 6) with Barbara and Heather Hastey in the Chapel. The cost of the book by Amy-Jill Levine is $9. Please call the church office, 760.726.0442, for more information.
Upcoming Lent Studies
Lent 2020 (more information coming soon)
This 5 week study begins in February 2020. Classes and sign-ups listed soon.