What is Family Ministry?
The United Methodist Church of Vista's Family Ministry consists of regular calendar events where families come together in a time of fellowship and fun. Our families include everyone who attends the United Methodist Church of Vista, whether young or old, married or single.
For questions, please contact the church office at 760.726.0442.
2020 Camping Ministry for Young People
For information and registration go to: http://www.calpacumc.org/summercamp/
Younger Elementary Camp (grades 2-3): June 28 – July 1, 2020 [$230]
Older Elementary Camp (grades 3-6): June 28 – July 3, 2020 [$450]
Junior High Camp (grades 6-9): July 5-11, 2020 [$450]
Senior High Camp (grades 9 – graduated seniors): July 12-18, 2020 [$450]
Upcoming Events
The Education/Discipleship program is collaborating with Breeze Hill Elementary to start a reading buddy program. Six adult volunteers have signed up. Program to launch in January. If you feel the call to do this, you can contact Margene Haase at m.haase46@icloud.com. You will need to fill out an application, get a T.B. test and provide a photo I.D.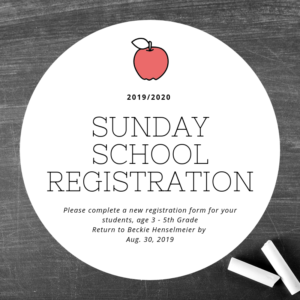 Registration forms for 2019/2020 are here. Please turn them in as soon as you can. Yearly events include:
Vacation Bible School

Music Camp

Summer Camps
"Back to School"

and more!