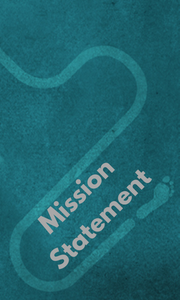 We exist to welcome people to faith; equip people with a faith that works in real life; and send us in service into the world in Jesus' name. Through ongoing, open-group Bible studies, we hope to provide foundational discipleship and a lab environment to practice leadership and ministry skills. Every stage of discipleship matters to the development and maintenance of a mature faith and relationship with Jesus Christ.
* Ongoing Classes: Long-term classes to enrich your study the whole year through.
* "Sunday Suppers" – One-stop classes: Share a meal and learn something about your faith. No extra reading or meetings required.
* Retreats: A time away to study, pray, worship, and reflect.
* Seasonal Studies: Studies around the Holy Seasons of the church – Advent and Lent. Enrich the season with these study options.
* Short-term Studies: Classes that vary in topic and time. Classes tend to run 4-6 weeks and are topical in nature.
On-Going Classes
Disciple: Disciple Fast Track is an adaptation of the original, bestselling Disciple Bible Study. Ideal for busy people who want to fit an in-depth Bible study into their schedule while retaining the familiar Disciple format. This study helps readers deepen their understanding of Scripture and make connections between what they already know and what they are reading.
While identifying some needs in the world for which ministry is needed, invites participants to understand the scripture message and to respond. Classes meet for a total of 24 weeks, studying Genesis-Exodus and Luke–Acts for 12 sessions each.
Wesley Bible Study: The Wesley Adult Bible Study is a thoroughly Wesleyan-Arminian approach to biblical interpretation and Christian living, emphasizing the reality that we can become holy as God is holy. Practical application of biblical truth leading to life-transformation is the hallmark of the Wesley Adult Bible Curriculum.
Upcoming Short-Term Studies
"Faith of a Mockingbird"
Tuesdays at 1 p.m. in the Chapel, Feb. 5-26, 2019
Teacher: Beckie Henselmeier

This study is based on Harper Lee's "To Kill a Mockingbird." Pastor and author, Matt Rawle, uses Lee's beloved novel and characters to explore the Christian faith, theology, and ethics. Join Scout, Atticus Finch, Boo Radley, and Tom Robinson in this four-week study considering God's world and what it all means.
This study stirs up a tasty gumbo of insight, humor, and inspiration based on some of your favorite pop culture classics. Students will engage the book ($12 each,) have small group discussions with the four sessions and DVD, and engage in questions about ourselves and our relationships. Sign up online today here or in the Church office.
Sunday Suppers
Sunday, Jan. 27 at 4 p.m. in the Fellowship Hall
with Rev. Greg LaDue
Dinner is $7 per person
What the Biblical stories say to us often depends on the lens through which we view them. One of those lenses available is psychology. Rev. LaDue's topic will examine how psychology can be a lens that reveals deeper and more personal meaning to the biblical narrative. We will examine a couple well known stories from scripture that will illustrate how the psychological lens reveals God at work from a different, and perhaps deeper, perspective.
Rev. Gregory has been a Licensed Local Pastor for 10 years and holds a License as a California Marriage and Family Therapist. Greg has been in practice for 25 years. He taught Family Systems Theory and Legal and Ethical Issues for Psychotherapists at National University for 13 years.
He was the Director of the New Life Counseling Center at San Diego First UMC for 16 years and was appointed to San Diego First UMC as an Associate Pastor for 8 years.
Greg has led numerous retreats for several United Methodist Churches and other faith denominations and has conducted numerous workshops.
For the last 4 years he has serving San Carlos UMC as an Associate Pastor in charge of Adult Education and Pastoral Care. His primary interest is the interface of spirituality and psychology.
Upcoming Seasonal Studies

Lent

Dates: 3/3 – 4/14/19
Sundays @ 10 a.m., Mondays @ 6 p.m., and Tuesdays at 1 p.m.