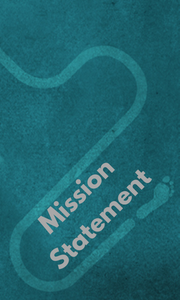 We exist to welcome people to faith; equip people with a faith that works in real life; and send us in service into the world in Jesus' name. Through ongoing, open-group Bible studies, we hope to provide foundational discipleship and a lab environment to practice leadership and ministry skills. Every stage of discipleship matters to the development and maintenance of a mature faith and relationship with Jesus Christ.
* Ongoing Classes: Long-term classes to enrich your study the whole year through.
* "Sunday Suppers" – One-stop classes: Share a meal and learn something about your faith. No extra reading or meetings required.
* Retreats: A time away to study, pray, worship, and reflect.
* Seasonal Studies: Studies around the Holy Seasons of the church – Advent and Lent. Enrich the season with these study options.
* Short-term Studies: Classes that vary in topic and time. Classes tend to run 4-6 weeks and are topical in nature.
On-Going Classes
Disciple: Disciple Fast Track is an adaptation of the original, bestselling Disciple Bible Study. Ideal for busy people who want to fit an in-depth Bible study into their schedule while retaining the familiar Disciple format. This study helps readers deepen their understanding of Scripture and make connections between what they already know and what they are reading.
While identifying some needs in the world for which ministry is needed, invites participants to understand the scripture message and to respond. Classes meet for a total of 24 weeks, studying Genesis-Exodus and Luke–Acts for 12 sessions each.
Wesley Bible Study: The Wesley Adult Bible Study is a thoroughly Wesleyan-Arminian approach to biblical interpretation and Christian living, emphasizing the reality that we can become holy as God is holy. Practical application of biblical truth leading to life-transformation is the hallmark of the Wesley Adult Bible Curriculum.
Upcoming Short-Term Studies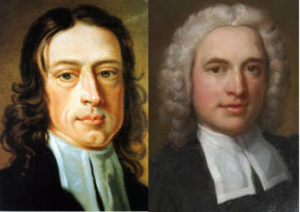 "Faith & the Wesleys"
Sundays at 9 a.m. in the Chapel, Sept. 2 – Oct. 28, 2018
Teacher: Pastor Frank Hallock
We will be
working with the book, "The Wesleyan Way" by Scott J.
Jones, which provides discussions from noted theologians,
pastors and leaders about what it means to be a disciple of
Christ from a Wesleyan perspective. A great introduction
and insight into the history, theology and practices of
John and Charles Wesley and of our denomination, the
United Methodist Church. Please sign up for this class
so we may order the right amount of class materials. For
more information, please contact Rev. Frank Hallock.
Sunday Suppers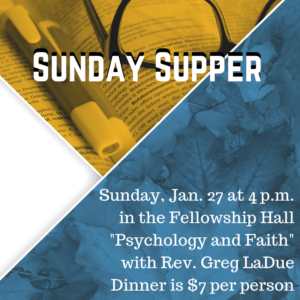 "Psychology and Faith"
Sunday, Jan. 27 at 4 p.m. in the Fellowship Hall
with Rev. Greg LaDue
Dinner is $7 per person
Upcoming Seasonal Studies

The Wonder of Christmas

Dates: Dec. 2 – Dec. 23
Sundays @ 10 a.m.
Mondays @ 6 p.m.
and Tuesdays at 1 p.m.
This four-week, all-church study centers on looking to the Christmas story and the stories of real people today to find inspiration and ideas for reflecting the light of Jesus at Christmas time and throughout the entire year. Chapters include: The Wonder of a Name, The Wonder of a Star, The Wonder of a Manger, and The Wonder of a Promise. Contains everything you need to implement this all-ages study: a DVD, Worship Resources Flash Drive, Leader Guide, Youth Study, Children's Leader Guide, and Devotions for the Season—all of which complement the Adult Study Book which serves as the centerpiece of the program.
Sign up today here.